Hello blogging world!
I haven't written a personal post in quite some time but this week is different.
A few years ago, my cousin-in-law found out that her two year old daughter
Taleah had Acute Lymphoblastic Leukemia.
After 2 1/2 years of treatment at Primary Children's in Salt Lake City,
Taleah was cancer free for 4 amazing months.
Just this Monday, her family found out that the cancer had returned.
Taleah has started her second battle for her life at just 5 years old.
Taleah's family created a
video
this week as well
to break the news to all of her friends, family, and supporters.
You can read about her story and stay updated through a blog the family created
when she was going through this the first time around.
Not only can you read and follow Taleah's story,
you can donate through the blog as well
and even buy a Together for Taleah wristband for $5
With newborn twins, and a little boy, the Stevenson family needs all the support, thoughts, and prayers they can get.
Taleah is the funniest, sweetest, sassiest, best dancing 5 year old I've ever met.
And she's been braver and stronger than I think I could be.
I'm so blessed to have married into such an amazing family
with amazing extended family that we've grown close to over the years.
Something about this little girl's battle has hit me hard and I'm doing what I can to support where I can.
I know the family appreciates every ounce of support and every prayer they're receiving.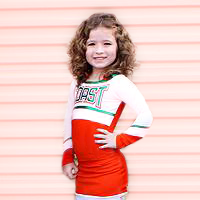 [all photos in this post were taken by family and friends of Taleah and do not belong to me]